Why
risk

? When you can repair with

solutions?
High pressure polyurethane crack injection, using specialised water activated expanding grout.
Effective for leaking cracks in sub-basement walls, floors, suspended slabs, above ground pools or water tanks.
Caused by salt corrosion in the steel reinforcement, concrete cancer causes chunks of concrete to crack and fall.
CIW Remedial has a range of solutions to repair the damage and prevent further corrosion.
Concrete Remediation
At CIW Remedial we offer a comprehensive range of services to rectify common concrete issues such as cracks, failed cement membrane, concrete cancer and rising damp. Our highly experienced team use quality products and methods to ensure the safety and integrity of any cement structure. As Australia's leading remedial experts of cement injection and waterproofing, we provide lasting and quality solutions to commercial and residential structures. CIW Remedial has over 20 years of experience in concrete repairs such as crack injection, asbestos encapsulation, protective coatings, reservoir and tank remediation.
Waterproofing Solutions
When it comes to safety and building integrity concrete waterproofing is a critical element for all commercial and residential properties, structural defects in concrete can lead to safety issues and can severely reduce the value of the property. Concrete waterproofing needs to be carried out by an experienced professional and if not done properly can lead to major leakage issues. All our seamless waterproofing membranes are water based, fluid and cold applied, devoid of Volatile Organic Compounds (VOC's), are Class A fire rated and have self-extinguishing capabilities. Offering an environmentally friendly and breathable waterproofing system.
Concrete Cancer
Concrete Cancer is a huge concern for any building owner, it occurs when the steel reinforcement in a concrete slab begins to rust and expand, this causes the concrete to become brittle and crack. At CIW we target the affected area through treatment or removal, targeting the rust at its source to prevent further erosion. We are experts in fixing concrete cancer.
Crack Injection
We use a specialised system to rectify cracked concrete caused by water in areas such as sub-basement walls, above-ground swimming pools, retainer walls, driveways and water tanks.
Joint Repair
We undertake concrete joint repairs on car park joints, swimming pool joints and dams, maintaining and rectifying joints can be effective in expansion movement, leaking joints and protection of concrete slab edges.
Rising Damp
Rising damp in floor slabs and walls is a fairly common problem, it is caused by the capillaries suction of moisture from the ground into the porous building materials. At CIW we treat rising damp by utilising a proven and non-invasive process to extract and protect the structure from further corrosion – We also address issues with concrete spalling.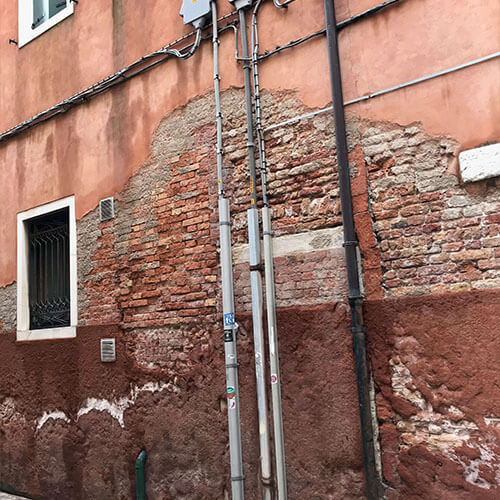 Concrete Remediation Services
Waterproofing services
Concrete Cancer
Rectification of Failed Membranes
Concrete Crack Repair – Crack Injection
Rising Damp and salt extraction
Spalled Concrete Repairs
Asbestos Encapsulation
Reservoir and tank remediation
Car Park joints, Pool joints and dam joint repairs
Protective Concrete Coatings
Our comprehensive building rectification services ensure we can correct any building suffering from concrete cancer, water ingress or failed concrete roof membranes, at CIW we provide long-lasting quality concrete remediation solutions to our customers.
CIW operates in both Queensland and NSW providing our services to a large array of clients such as building owners/managers, councils, utilities – water and sewerage, sport and leisure facilities – swimming pools, retail centres and car parks – above and below ground.
We can provide on-site inspections to assess the extent of concrete damage or to consult on projects as required.
Simply give us a call or complete our contact form.
Our Commitment to Reducing Your Risk
World class products
Rectification assistance & recommendations
Experienced applicators & installers
Quality control & assurance programs
Labour & materials warranties